Restaurant Closed August 1st to 9th. Reopen On August 10th
Thank you for your understanding.
New Dining Room Hour's starting Monday May 16th
Monday 1130-830pm
Tuesday-Closed
Wednesday 1130-830pm
Thursday 1130-830pm
Friday 11-9pm
Saturday 12-9pm
Sunday and Stat holidays 4-830pm

Patio opening soon
Please scan the QR code to see our full dine-in PDF menus or you can also  visit the link below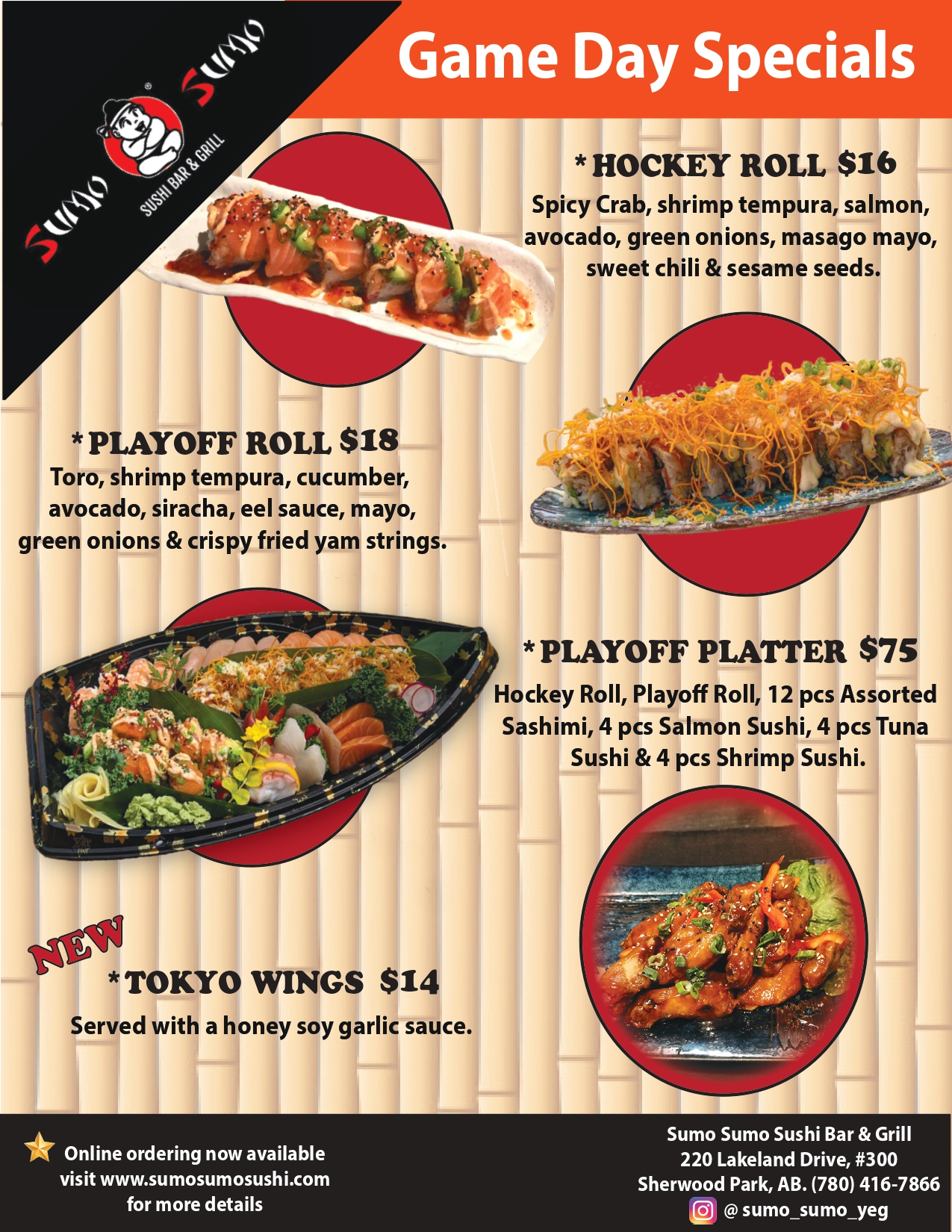 Online Ordering Menu Pickup Orders Only
See our menu at the top of our website
Please notify us if you have any specific allergies
For questions call us directly  780-416-SUMO(7866)
For delivery within Sherwood Park Radius please download the doordash app.  
Crunchy Spicy Salmon Roll
Price $15
SUMO SUMO SUSHI BAR & GRILL SHERWOOD PARK
We are more than just a sushi bar, we are a modern day sushi extravaganza. We don't just make sushi, we make the next generation of sushi.
With incredibly welcoming and friendly staff, enticing and flavorful dishes, you are sure to leave Sumo Sumo with a big smile. We only carry the freshest seafood, meat, and vegetables.
Our head chef is extremely experienced and uses traditional Japanese methods with his own creative recipes that are exploding with flavour.